Marconic "No Touch" Energy Session
Energy sessions for raising your vibration, shedding lower density, and healing mind, body, and soul on multidimensional levels.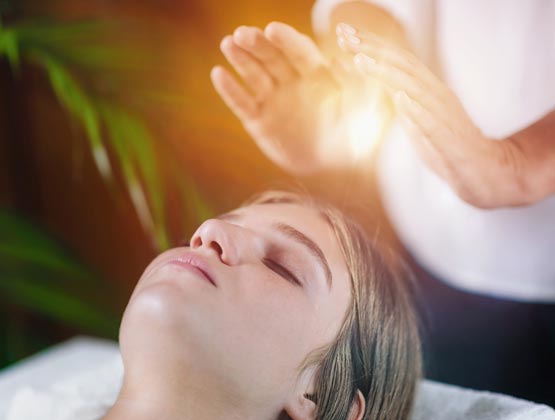 Healing On All Multidimensional Layers
Marconics full-spectrum energy raises the client's vibration enabling the release of density and karmic debris held in the layers of the multidimensional holographic body and chakra system, bringing the individual into alignment with aspects of their own higher-self lineage.
Spontaneous healing throughout the mind, body, and soul is often a byproduct of a 'No-Touch' session, as dictated by the client's own higher self and team.
Marconic Energy Session
IN STUDIO
$88
PER SESSION
Visit us at our Healing Room, located in Westminster, MA. Receive high-frequency energy from a certified Marconic Energy practitioner.
Marconic Energy Session
REMOTE / DISTANCE
$88
PER SESSION
Busy schedule? Save travel time with a remote energy session. Receive high-frequency energy in the comfort of your home, at the most optimal time. 
Marconic Energy Session
SESSION REFERRAL
FREE
ANY TIME
Interested in an energy session, but don't live nearby? We have connections with Marconic Practitioners all over New England. Ask us for a referral.
Like Gentle Waves
The sensation of the energy was like gentle waves running through my body. Days after my session I still felt really great.
Felt Much Lighter
During the energy session I could feel things leaving my body, from the top of head. After the session was over, I immediately felt much lighter.
Calm, Relaxed, and Renewed
I left Highest Alignment feeling calm, relaxed, and renewed after my energy session. Rachel took the time to answer all my questions and was able to give me insight about some of the daily anxiety I was feeling.
My Guides Showed Up
I could sense that my Guides had showed up while I was being worked on. In a dream state I was transported to a flowing river where I was being guided downstream, in a boat, by a beautiful woman wearing a headpiece made of gold chain mail and large gems.
Benefits of the Marconic "No Touch" Energy Session
The impact of experiencing Marconics is often described by clients as "life-changing", because it fosters a strong mind, body, and soul connection.
The key to accessing all of its benefits rests on the ability to quiet the ego and to trust the process.